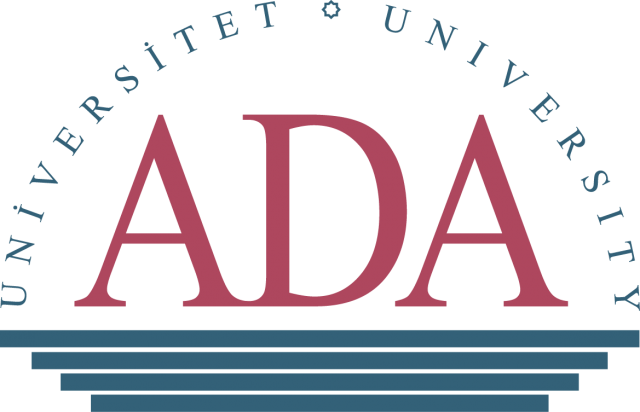 Program Administrator
Adaptive Strategic Execution Program
ADA University Executive Education has an opening for the position of 'Program Administrator', responsible for implementing a new strategic Social Investment project in partnership with BP Azerbaijan and Strategy Execution
Introduction
BP, on behalf of its co-venturers, initiated and is funding the establishment of the Adaptive Strategic Execution Program (ASEP) in Azerbaijan, in partnership with ADA University (ADA) and Strategy Execution. Strategy Execution is the industry leader in providing project management and adaptive strategic leadership training solutions to over 35% of the world's largest companies, and, along with BP Azerbaijan was responsible for the highly successful School of Project Management initiative, which continues to train many Azerbaijani project managers.
Adaptive Strategic Execution Program offers top to middle managers and executives of local companies, as well as the representatives of government and non-government sectors, a training curriculum focused on how to lead and make decisions in a highly complex world, where change is a constant and only those organizations with the ability to react, adapt and continually innovate will be successful. This is critical in Azerbaijan at a time where diversification and successful execution of strategic projects is vital to continued economic growth. The program was developed in partnership with Duke Corporate Education and is fully certified by the Fuqua Business School at Duke University.
The ASEP will be implemented at the premises of ADA University and during the next few years is planned to be fully integrated within the University's programs.
The role of the Program Administrator
The Program Administrator, based in Baku will be employed by ADA University and shall work closely with the Strategy Execution Program Manager and the ASEP Steering Committee, comprised of the representatives of BP, Strategy Execution and ADA University Executive Education.
The Program Administrator will co-ordinate the successful implementation of this project in Azerbaijan, in close collaboration with the Strategy Execution Program Manager. He/she will also be responsible for ensuring smooth and effective integration of the ASEP into ADA University Executive Education. The Position is for a period of at least 27 months, with a possible extension in the future.
Success in this role requires a high level of management professionalism, strong sales focus with good marketing, negotiation and presentation skills, in order to find creative ways to attract top to middle managers of local companies, as well as the representatives of government and non-government sectors to ASEP. Excellent administrative/logistical skills with a fine attention to detail are important, and experience working on educational programs would be an advantage. The ability to plan and manage events and work to deadlines is a key factor for success in the role.
The focus of the role is on attracting participants to the ASEP and ensuring highest levels of participant satisfaction, whilst effectively managing the day-to-day logistical elements of the program.
The main activities of the Program Administrator will include:
• Serving as the focal point of contact for all ASEP related activities in Azerbaijan
• Marketing of the ASEP among Azerbaijani companies, government and non-government sectors
• Representing ASEP on behalf of the Steering Committee Members at external meetings, presentations, etc.
• Responsibility for managing project costs to work within a budget, negotiating local supplier rates, and reporting on a quarterly basis
• Ensuring all the organizational issues are in place, including but not limited to logistics of ASEP (such as printing of materials, preparing venue for courses, coffee-breaks and lunches, etc.)
• Co-ordinating training schedules with participants and Strategy Execution trainers
• Tracking project metrics and data for Strategy Execution Program Manager to include in regular project status reports
• Providing logistical support to the Steering Committee in organizing its meetings
• All other issues related to ASEP that need to be addressed
Requirements
Requirements for the position of the Program Administrator are:
• Higher education degree in business administration, public administration, project management, education, sales & marketing or related field
• Minimum three years of related work experience
• Proven experience of managing/coordinating projects, preferably in education & training, international affairs or social investment
• Excellent command of English and Azerbaijani languages combined with outstanding business communication skills, both verbal and written. Russian language is preferred as well.
• Excellent interpersonal, customer service, and relationship building skills
• Analytical and critical reasoning skills
• Ability to establish credibility with clients through understanding their business needs and demonstrating the ability to align business challenges with the ASEP objectives
• Ability to work effectively with a variety of stakeholders, as well as with the founders of the ASEP both in person and with remote team members
• Experience in sales and marketing would be an advantage
• Computer literacy; proficiency in MS Office
Interested candidates are requested to submit, preferably in Word or PDF format, attached to an e-mail message: (1) a letter of interest specifying suitability for the position, when available and minimum expected salary (in AZN), (2) an updated resume and (3) the names, email and business addresses of at least 3 references.
Send materials via e-mail to [email protected] specifying the Job Title in the subject line. Only shortlisted candidates will be contacted. The cut-off date for application is September 9, 2019.
ADA University offers a competitive remuneration package and attractive conditions of employment of high standard. For more information about ADA University, please visit www.ada.edu.az
Job Features
| | |
| --- | --- |
| Job Category | İnformasiya Texnalogiyaları |