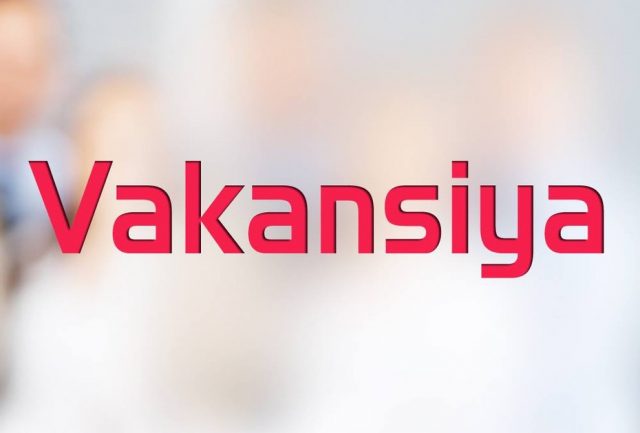 VACANCY:
MARKETING AND PR MANAGER
JOB LOCATION:
BAKU CONVENTİON CENTER
We are seeking a mature Marketing and PR Manager able to promote and develop Baku Business Centre services in national and international market.
Job Requirement:
Previous manager experience within Marketing or Public Relations required
Computer literate in Microsoft Window applications required
University/College degree in a related discipline preferred
Excellent communication skills, both written and verbal required
Strong interpersonal and problem solving abilities
Highly responsible & reliable
Ability to focus attention on customer needs, remaining calm and courteous at all times
Main responsibilities:
Develop communication strategies and execute public relations programs within the local and international markets as appropriate
Developing the marketing strategy for the company in line with company objectives.
Coordinating marketing campaigns with sales activities.
Overseeing the company's marketing budget.
Creation and publication of all marketing material in line with marketing plans.
Write and disseminate press kits, releases, editors' advisories, calendar listings
Update PR newsroom and keep agencies informed of all news
Develop and build positive relationships with media and industry partners in key markets
Maintain an up-to-date photo and video library, including a photographic record of all media and special events
Responsible for social media and all publishing ensuring proper messaging is going to market
Planning and implementing promotional campaigns.
Manage and improve lead generation campaigns, measuring results.
Preparing online and print marketing campaigns.
Monitor and report on effectiveness of marketing communications.
Creating a wide range of different marketing materials.
Working closely with design agencies and assisting with new product launches.
Maintain effective internal communications to ensure that all relevant company functions are kept informed of marketing objectives.
Analyzing potential strategic partner relationships for company marketing.
Conduct familiarization trips (Fam-trips) or tours with local and international media
Host media events in the Property and participate in all sales & marketing in-house events
Build BCC collateral, conference and events brochures
Responsible for all photography and photo shoots
Collaborate with the Event Department in developing products promotion and holiday events
For job Applications, send your CV with a cover letter to [email protected] ; for questions or additional information you may call 0124041881 (Ext.: 1016).
Put the job vacancy Name "Marketing and PR Manager" in a subject line of your job e-mail.
Note: Shortlisted candidates only will be invited to the interview
Job Features
| | |
| --- | --- |
| Job Category | Marketinq, Menecer |